Posted by I Am Sacred on
Here is a great way to enjoy the gift giving holiday without the shopping and shipping hassles. Comes in denominations of $24, $50, $75, and $100! Happy Holidays from Sacred!
Posted by I Am Sacred on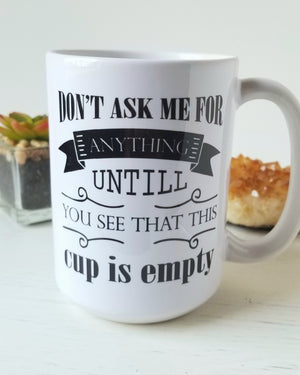 Choose from a wide variety of mugs to showcase your personality as you sip your way through your favorite hot beverage! Details:- Large 15oz mug dimensions: height - 4.7" (12 cm), diameter 3.35" (8.5 cm)- Image is printed on both sides so even lefties can enjoy showing off the design of their favorite mug!- Ceramic- Dishwasher and microwave safe- White and glossy**Please keep printing and shipping times in mind if you need your purchase by a particular date. USA shipping is currently about 1 week to 10 days and around 3 weeks outside the USA.