Posted by I Am Sacred on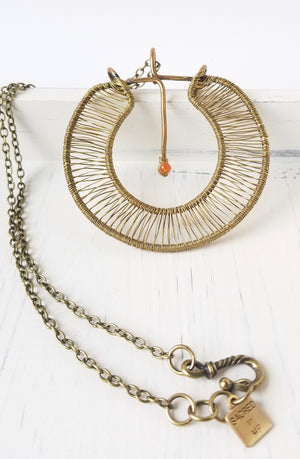 This bold geometric statement necklace has antique and handwoven accents to give it a beautiful contrast in both texture and color. This piece has a dark golden color that pairs well with the single carnelian stone that is surrounded by this hammered and formed circular shape. Made to order: Please allow 4-5 business days to make your order before shipping. Hand torched, soldered, hammered, woven, and dyed. Each piece is uniquely different and its appearance may vary slightly.DETAILS:LightweightBrass is believed to have the ability to purify negative energy.Carnelian is believed to be the stone of motivation and enduranceBrass chain with...
Posted by I Am Sacred on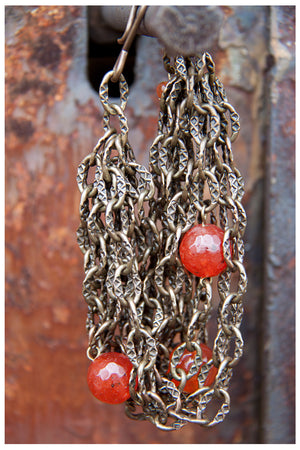 Multi-chain antique brass bracelet with vibrant carnelian beads. Carnelian is a vibrant sunset orange stone that at one time was worn for courage. Details:Multi-chainAntique BrassLead-free5 Carnelian beads (Includes small end bead)Hook claspLength is approx. 8"(accounting for bulkiness) with a 1.5" extension This piece is now available at an inventory clearance price! Take a look at all items on clearance by simply entering the word "Sale" in the search box. I have some great pieces left from my past collections available that would make great gifts for the holidays and special occasions!